Annika
by Maja's Heirlooms
Annika is a swing dress with a smocked insert. The neck line has a slight V. It can be made either short sleeved or sleeveless and buttons down the back.
PH-MH-01...sizess 1-4........$14.98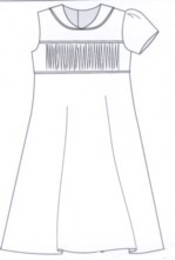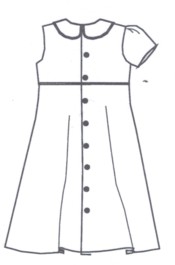 Rachael
by Maja's Heirlooms
Rachael is a girl's straight sun dress with smocked insert. The shoulder straps cross and button in the back and the skirt backs overlap and double button.
PH-MH-02....sizes 2-5.........$14.98

PH-MH-04....sizes 10-16yr....$14.98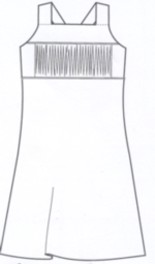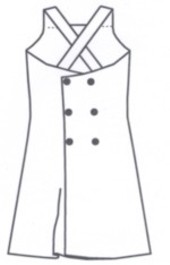 Emily
by Maja's Heirlooms
Emily is a smocked front yoke sun dress with a high waist. The bias band that finishes the armhole continues over the shoulders to make the straps. Sizes 1-4 have a swing skirt and the remaining sizes have a straight skirt.
PH-MH-05....sizes 1-4...........$14.98
PH-MH-06....sizes 5-8...........$14.98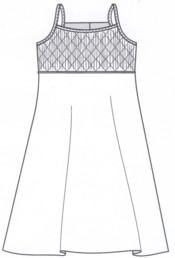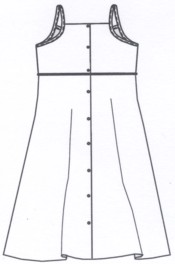 Elsa
by Maja's Heirlooms
Elsa is a top or tunic with a gathered or pleated bodice. The bodice is bordered along the top and bottom with a band and has a slightly gathered skirt. Casing with elastic across the back gives a fitted look to this pull over style top/tunic. The sleeve is tailored with a box pleat at the cuff and is slightly gathered along the cap.
An adult tunic/blouse pattern including sizes XS, S, M, L, and XL.
PH-MH-08........$14.98